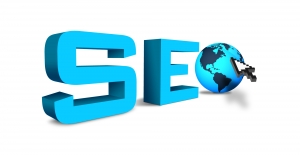 Why Do I Need SEO?
02 Oct 2013, by Blog
in
You just started your company, and you have just launched your brand new responsive website for the world to see. Trouble is no one is coming to your website unless you mention it on Social Media, or a customer picks up a business card with your website information on it. What are you missing on your website? SEO!
What is SEO?
SEO stands for search engine optimization. This is process used to generate traffic using free search engines such as Yahoo, Bing, and Google. Basically, this means you are not paying for clicks, instead customers are searching for you using a free search engine and keywords.
Why do I need SEO?
It is more of a question of do you want to be found by your customers when they are searching on the internet. If the answer is yes, then you need SEO. You need to find the highest ranking searchable keywords that apply to your business, and insert them into your website so that customers find you when they are searching, and not your competitors. You need these keywords to get your business on the first page of a search engine. Most customers find exactly what they are looking for within the first couple of links, and do not move on to the second and third pages.
What are keywords?
Keywords are simple phrases that relate to your business. For example if you are a plumber in the Atlanta area, you will want keywords such as: Atlanta plumber, plumbing in Atlanta, plumbers in Atlanta. These are words that customers use when they are searching. The trick to keywords is finding the right phrases that are being searched for, and yielding results and putting them into your website.
I do not know how to do SEO!
Not a problem, K-3 Technologies does! We would love for you to reach out and let us guide you through the correct steps of generating the correct SEO for your website. We offer three different SEO packages depending on what the needs are for your company. These packages also include a monthly traffic report, monthly directory listing report, and free installation of Google Analytics.
K-3 Technologies is here to help you navigate the SEO waters. We are here to help make SEO a simple and easy process, and take you step by step through what we will be doing for you and your company.
Does YOUR business stand out from the crowd? With K-3 Technologies it will!