5 Websites You Should Be Advertising On If You Own A Home Service Business
09 Dec 2014, by Blog
in
We all know the benefits of Facebook and Twitter but we often lose focus of online marketing's true purpose, which is to generate more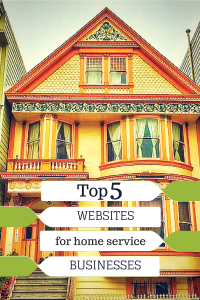 conversions and lasting relationships with your clients.  As an Atlanta based company, there are many sites that will take the guesswork out of expanding your local presence. If your business offers home service such as plumbing, electrical, etc., then here are five online websites you don't want to lose sight of:
Yelp is an online business directory showing remarkable growth each year.  It went from a small start-up company to a website averaging 139 million viewers every month!  Claim your business listing now and start using pay per call advertisement.  Yelp is one of the top sites for consumers to list reviews of businesses.  Should an unfavorable review arise, you can directly respond to the customer to rectify the situation.
An annual report show that upwards of 20 million people check in with Kudzu to find local businesses.  93% of searchers are actual homeowners and 74% are planning to complete a project for their home.  With Kudzu, your advertisements will show directly to the audience you really want. An added plus is their Best of the Best contests.  Rally up the support of your clients and earn the trust of new ones if granted the title as the Best Local Business of the year.
Google has made it easy to get the most out of your marketing efforts.  With Pay-Per-Click, you only pay when someone clicks on your ad.  It offers user-friendly monitoring tools so you can invest more in what's working for your business and stop wasting money on the ads or keywords that aren't.  With these different methods of tracking, you can see just how many sales/conversions your ads are generating.
This online business directory has a community of about 2 million PAYING users.  Since its members are charged a membership fee, you'll have access to more promising leads.  Reviews are accumulated and in return a grade is issued for each company ranging from A-F.  As with most business directories, your business listing is free; you pay for advertisements.
The gap between the consumer and the professional is a lot smaller with Thumbtack.  This site is dedicated to linking professionals with eager customers.
Visitors come to this site when they have one thing in mind: to hire a professional for service.
As an Atlanta SEO company, it is our duty to help your business gain visibility.  Call us for more ways to take your business to the next level.