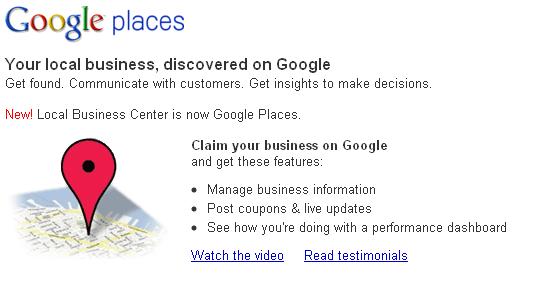 What is Google Places for Business, and Do I need one?
02 Oct 2013, by Blog
in
We, at K-3 Technologies love us some Google. We use Google products for our company, and are not shy about suggesting Google products for our customers. That disclaimer being said, even we have to admit some Google products can be misunderstood or confusing. One of those products is Google Places for Business.
So what is Google Places for Business?
-This is a FREE listing with Google, for any business that has a physical location. This means that Google will be able to confirm you have a physical location that they can send mail to, or be able to call. These listings of your company name and location will appear on Google Maps and the Places section of a Google search. Customers can click on this location, and find out more information about your company such: website, email, phone numbers, hours of operation, etc. This is a quick synopsis of your whole business, so that customers can find you quickly and easily. Google Place is a major bonus for mobile marketers.
Why does my business need Google Place?
-Like we stated above, this allows your business to be found quickly when a customers is searching for a company in a specific location. If you are not on Google Places, you can bet that your competitors are and when customers search they are finding your competitors and not you.  According to ISSL (http://www.webdesign-issl.co.uk/): "businesses listed in Google Places take up to 70% of the results space  on the first page of a Google search. " Just being in that top search space on the first page of a Google search is worth the time to create a Google Place for your business.
What do I put on my Google Place Business page?
-Remember this is just a quick look into your business. You will be providing the customer with directions to your business, a website, email, phone number, and hours of operation. There is also room for 10 pictures, and even an option to put in a YouTube link. This is important because customers are highly visual, and the more visually pleasing images or videos you have might be the different between a customer coming to your store or your competitors.
If you do not already have Google Place, I would recommend checking it out. If you have a Google Place, but never paid much attention to it, I would go back in and make sure all of your information is up to date, and change out some images. Customers are searching and basing their shopping choices on searches and reviews that they find in Google. Take advantage of this free service, and get your business out there to be found!